Coding dynamic dashboard applications (with R & Shiny)
This page contains teaching material for a course on dynamic dashboards.
---
Sessions
The links below lead to html slides and course material.
---
Datasets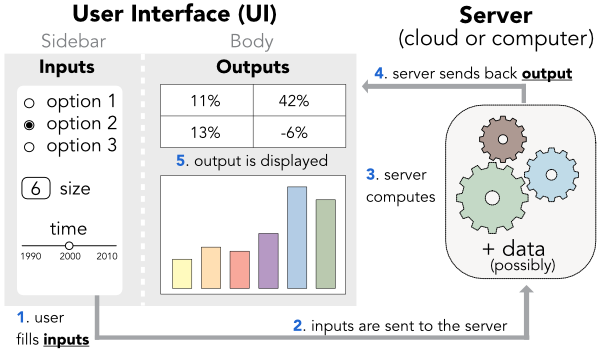 The datasets used in the course: songs, movies and olympics. Don't forget to locate them in the app/notebook directory.
---